Pontiac Nascar Historier top 10.

10. Ricky Craven's Pontiac Grand Prix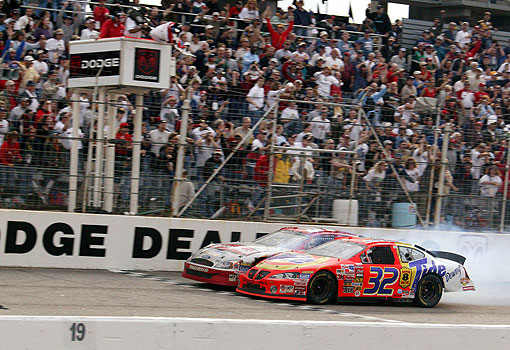 Ricky Craven only won two races in the Cup series, and only one of them was ever in a Pontiac, but what a win it was. At Darlington in 2003, Ricky Craven, driving for Cal Wells, edged out Kurt Busch on the final lap in one of NASCAR's most exciting finishes ever, not to mention the closest finish ever clocked in NASCAR competition with a margin of victory of just 0.002 seconds. It proved to be the last hurrah for Pontiac. They left NASCAR after the 2003 season.
9. Cotton Owens' 1957 Pontiac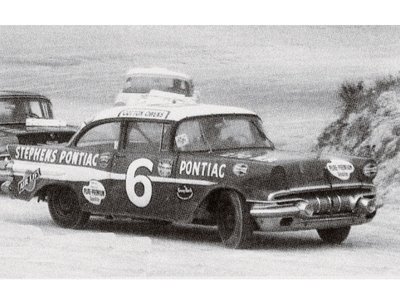 If we lead with Pontiac's last win in NASCAR, it's only fair that we should followup with Pontiac's first. Cotton Owens, driving a 1957 Pontiac won at the old Daytona Beach Road Course. It was the first time in NASCAR history that a driver averaged over 100 MPH in a race. This was also the penultimate race for the old Daytona Beach Road Course. Pontiacs ended up closing out the course with Owens winning in a Pontiac in 1957 and Paul Goldsmith in a Pontiac in 1958. The following year, they switched to the high banks of Daytona International Raceway
8. David Pearson's 1961 Pontiac Catalina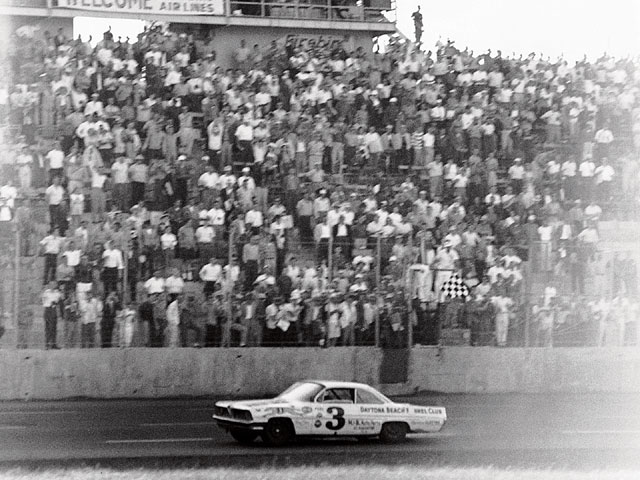 The legend David Pearson, known far more for his association with Ford and Mercury, began his career with General Motors cars: first Chevrolet, then Pontiac. In fact, David Pearson's very first win of his amazing 105 career wins was in a 1961 Pontiac Catalina prepared by another legend: Ray Fox. Pearson dominated the grueling World 600, leading 255 of 400 laps in a race that lasted almost five and a half hours and put in motion one of the most successful careers in the history of NASCAR.
7. Dale Earnhardt's Busch Pontiac (1982-1986)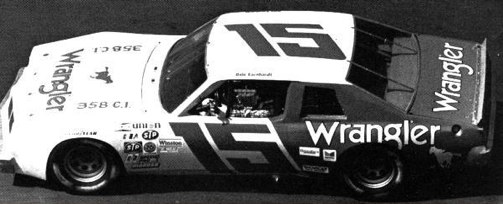 Astute NASCAR historians will know that Dale Earnhardt won the first sanctioned Busch Series race (reformed from the remnants of the Late Model Sportsman Series). However, many do not realize that Earnhardt won that first Busch Series race, the 1982 Goody's 500 in a Pontiac. Not only that, Earnhardt when on to win nine Busch Series races for Pontiac between 1982 and 1986.
6. Tony Stewart's 2002 Pontiac Grand Prix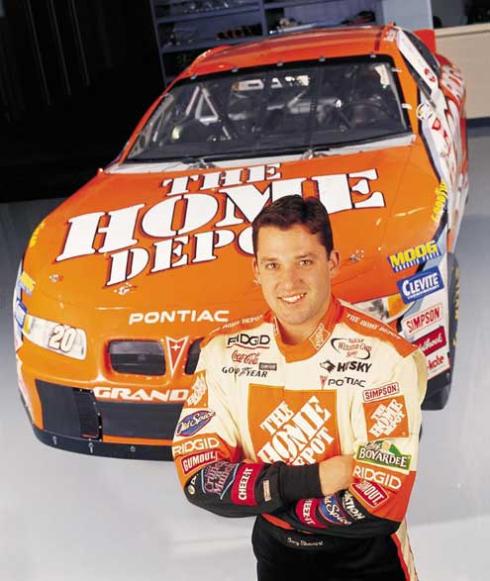 Wait, who the heck is that skinny kid…oh, holy crap! It's Tony Stewart! Yes, the JGR stable used to be full of Pontiacs. Tony Stewart drove the Home Depot Pontiac Grand Prix to Pontiac's fifth and final Grand National/Winston Cup Championship in 2002, winning three races along the way.
5. Richard Petty's 1984 Pontiac Grand Prix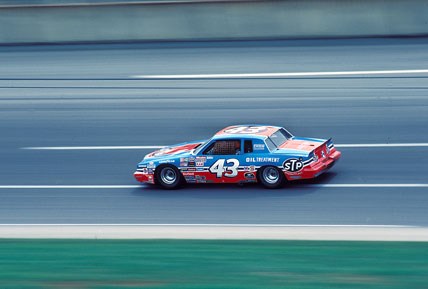 Richard Petty won his record 200th race, the 1984 Firecracker 400 at Daytona in a Pontiac Grand Prix. The race was memorable for a number of reasons, including being the first time that a U.S. President watched the win in person. President Ronald Reagan gave the command to start engines from Air Force One, landed at Daytona and watched the race, even joining Petty in victory lane after he won.
4. Fireball Roberts' Pontiac (1959-1962)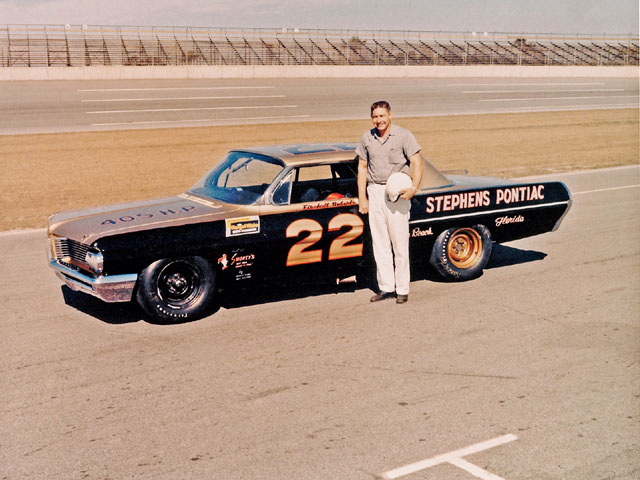 Fireball Roberts won nine races in a Pontiac from 1959 to 1962, including the 1962 Daytona 500 when he started on the pole and led 144 of 200 laps in a dominating victory. With Pontiac beginning to wane in 1963, Fireball Roberts switched to Fords and then tragically lost his life in a horrible crash in the 1964 World 600.
3. Bobby Labonte's Pontiac G/P (1997-2002)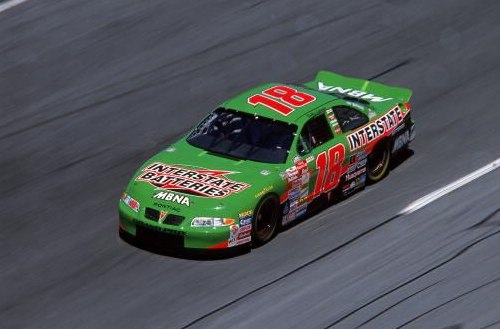 Bobby Labonte won the Winston Cup Championship in 2000 in a Pontiac Grand Prix. That year he would win at Rockingham, the Brickyard, Darlington and Charlotte and poled three other races. Bobby acquired the Championship points lead ten races into the season and never relinquished it to give JGR its first championship. During that span from 1997 to 2002 when JGR raced Pontiacs, Bobby Labonte amassed a total of 15 wins.
2. Joe Weatherly's Pontiac Catalina (1961-1963)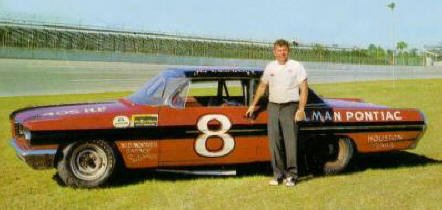 Joe Weatherly lead the way in Pontiac's domination of NASCAR in the early 1960s. Pontiacs won 30 of 52 races in 1961 and 22 of 53 races in 1962, on their way to two consecutive manufacturer's championships, a high-water mark for Pontiac that they would never again achieve. Weatherly had 20 of those 52 victories and won the Grand National Championship in 1962 and 1963.
1. Rusty Wallace's Pontiac Grand Prix (1986-1993)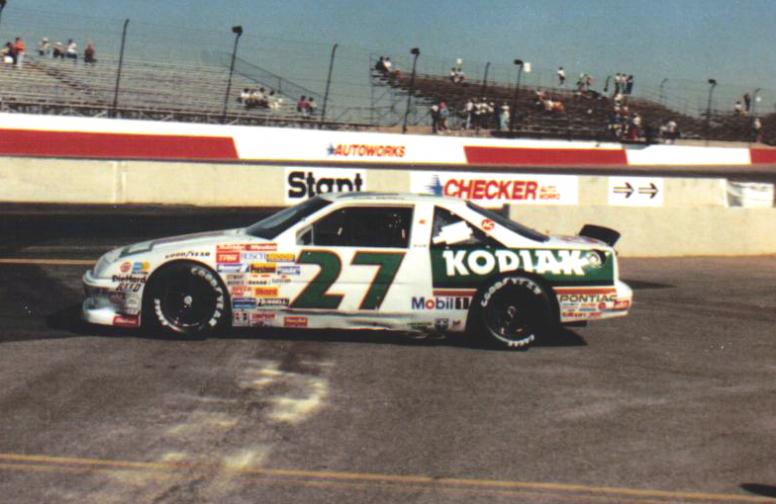 I don't think there's any question who the best Pontiac driver of all-time in NASCAR was. Rusty Wallace won 31 races and the 1989 Winston Cup Championship in a Pontiac Grand Prix. This includes his improbable run in 1993 where he won fully one-third of all the season's races (10 of 30) where he fell just short of the Championship to Dale Earnhardt. That 1993 run also carried Pontiac to their third and final manufacturer's championship.